Wedding Ceremonies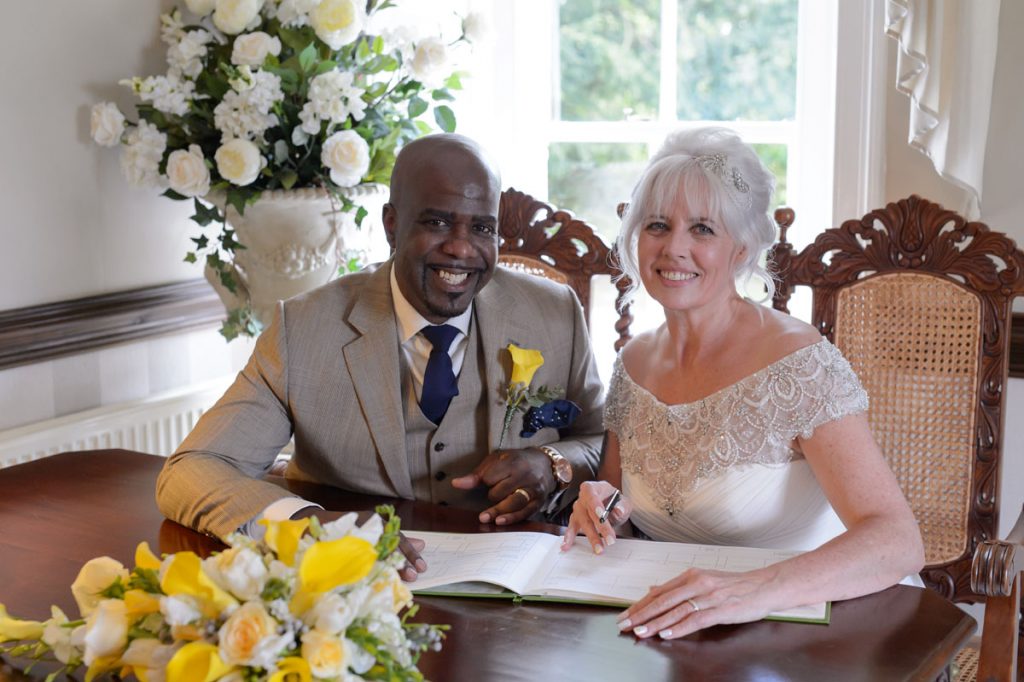 Take your marriage vows:
In our beautiful Henry VIII Room, with its original hand carved Tudor beams and delightful views overlooking the beautiful gardens.
In our superb permanent marquee
In our delightful custom built gazebo, perfectly located in the gardens, with an optional canopy in case of inclement weather.
After the ceremony you may wish to enjoy reception drinks and canapés on the lawn whilst listening to a string quartet before receiving your guests for the Wedding Breakfast.
Due to exclusive use, all of the above options will be available to you. There is no requirement for you to commit to any particular location for the ceremony when you book your wedding with us. You can alter your ceremony plans any time – right up to the last minute!
We will, of course, ensure that contingency arrangements are in place in case of unsuitable weather.
Celebratory Ceremonies
Celebratory Ceremonies have no legal standing. There are no specific requirements or format necessary for them to take place. They consist of Commitment Ceremonies, Child Naming Ceremonies and Renewal of Vows Ceremonies.
Although a Commitment Ceremony has no legal standing, as a same sex couple you may wish to celebrate your relationship with family and friends with a Commitment Ceremony followed by a reception.
We are also very happy to provide Child Naming Ceremonies and Renewal of Vows Ceremonies followed by a Reception.